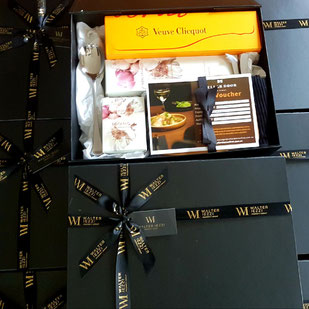 There have been a lot of speculations about gift giving in business.
Some people see it as unnecessary or at worst, a form of bribery.
Others see it as a way of showing gratitude and building relationships.
But what does corporate gift giving mean? And why is corporate gift giving essential for your business?
Corporate gift giving is an effective way to establish a cost-effective means of recognition that ends up benefiting your business. While the essence of corporate gift giving is misinterpreted by some people, the plain simple truth is that people love to gift to significant others.
Psychology even supports this notion. Gifts help to strengthen the relationship between people, and this is also applicable in business.
It does not matter how small or big the gift is. What matters is that you give something thoughtful. Gift giving is an act of expressing your appreciation and gratitude, and it should be encouraged.
Here are some of the reasons why corporate gift giving is essential for your business.
1. Maintaining Customers' Loyalty
When you give a gift to customers, they feel more appreciated. Gifts make customers more loyal because they feel that your business is concerned about them personally. Such customers can often refer friends and family to your business. Corporate gift giving helps to enhance your business relationships.
2. It gives you a chance to Compete with your Competitors 
Corporate gifting helps your business be more competitive. If your competitors are giving gifts to their customers to make them feel valued and maintain a good customer relationship while you aren't, don't be surprised if you lose some of your customers to your competitors. Take advantage of gift giving to win the heart of your customers because most of your competitors are doing it.
3. It Aids in Brand Awareness 
Corporate gift giving also aids in establishing good brand awareness. People get to know more about and recognize your brand. The addition of your corporate logo and colours to the gift you're giving provides your brand increased exposure to anyone who sees it. 
4. Gifts help in Transcending Geography 
Thanks to the internet, the rest of the world has become much more accessible. 
It has become easier for people to get connected with clients regardless of where in the world they reside. While interacting with clients only through technology can have advantages, it can lack the personal touch face to face dealings allow. 
Gifting helps to break those geographical boundaries. 
---
Enjoy the finest quality, locally produced, taste of the region delicacies direct from the Sunshine Coast Queensland. Proudly regional gourmet hamper specialist for Brisbane, Sunshine Coast, Gold Coast and Queensland with Australia wide delivery.
Customised or Corporate Gift Hampers or Gift Basket orders welcome.  
---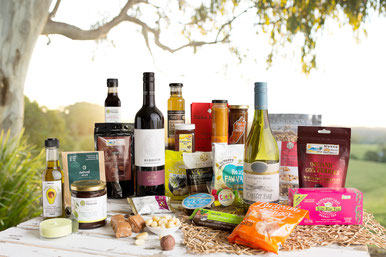 D'licious Gourmet Hampers provide local, sustainable, and environmentally friendly gift hampers which provide a farm gate to table experience for the recipient.
Local produce gift hampers are a great way to support a myriad of artisans, with most typically containing products from many such cottage industries within one purchase.
We customise corporate gift hampers to provide you with unique, quality gifts which promote your business as professional and caring, while reinforcing your own brand. The service we provide allows you to confidently place your corporate gifting entirely under our care.