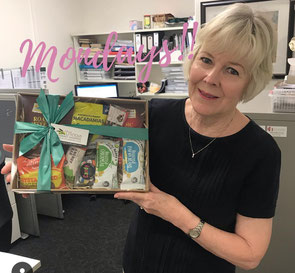 As Corporate Gifts - our gift hampers make the perfect settlement or hand over gifts for the property market.
We recently sat down with one of our corporate clients to ask them how working with D'licious Hampers has helped their business.
We specialise in creating gifts for you that will leave a lasting impression with a grateful recipient.
---
CLIENT CASE STUDY:  BELLE PROPERTY TOOWONG 
We are proud to count Belle Property Toowong amongst our valued corporate clients. Under the expert leadership of Principal, Robin Mcllwain, one of the most experienced and knowledgeable realtors in Brisbane, Belle Property Toowong are a highly professional team. Specialising in premium real estate sales in one of Brisbane's most scenic and desirable riverside destinations, they possess the expertise, passion and drive to achieve outstanding results for their clients time and time again.
Recently we asked Office Manager, Kristen Harris, why they chose D'licious Gourmet Hampers to provide their settlement gifts for clients. Here is the feedback she gave us.
If you would like to discuss how we can provide value for your customers - we'd love to help!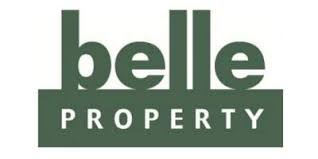 ---
What do you like about our hampers, including the products and the packaging presentation?
We love the variety and quality of the products.  The hampers are always presented beautifully.
Is it important to you that our products are locally sourced from artisan producers?
The main reason we started using D'licious Gourmet Hampers is because the products are locally sourced.  It's very important to us to support our local producers.
Do you usually get positive feedback from your clients after receiving a hamper?
Our clients are very impressed with the hampers and we constantly receive positive feedback about how tasty the products are.
Do you think our hampers are good value for money?
Compared to other companies out there, we find that we get plenty of treats in our Hampers at a great price.  We definitely think your Hampers are good value for money.
What do you see as the benefits of dealing with a smaller local company, compared to a larger, interstate one?
The personalised service.  You get to deal with the same person every time and you get to know us and what we like.
How would you describe the customer service we offer? 
Your customer service is amazing.  I can always rely on our orders getting to the destination on time and in great condition.  If there are any issues, you advise me straight away and offer a solution.
How easy is the ordering process?
So easy!  A simple email and our order is done. 
Is it easy to get an order customised if you wish? 
Absolutely.  From our first order, our hampers were customised with the Belle green and white colours and if we ever need something different, we know that all we have to do is ask.
How efficient is the service from ordering to delivery? 
I always receive a same day response when I place an order and am updated straight away on expected delivery days etc
What is the main benefit we provide to Belle Property Toowong? 
Great hampers, great service and a great price.  And, our clients love them!
Any other comments or suggestions you would like to add?
We absolutely love your hampers and the fact that the produce is locally sourced.  We love the products and we love how easy it is to deal with you.  We would not hesitate to recommend your company to our colleagues, friends and family.
---
Enjoy the finest quality, locally produced, taste of the region delicacies direct from the Sunshine Coast Queensland. Proudly regional gourmet hamper specialist for Brisbane, Sunshine Coast, Gold Coast and Queensland with Australia wide delivery.
Customised or Corporate Gift Hampers or Gift Basket orders welcome.  
---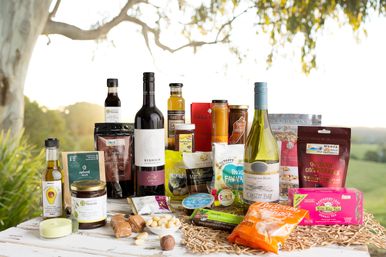 D'licious Gourmet Hampers provide local, sustainable, and environmentally friendly gift hampers which provide a farm gate to table experience for the recipient.
Local produce gift hampers are a great way to support a myriad of artisans, with most typically containing products from many such cottage industries within one purchase.
We customise corporate gift hampers to provide you with unique, quality gifts which promote your business as professional and caring, while reinforcing your own brand. The service we provide allows you to confidently place your corporate gifting entirely under our care.