Christmas seems to come around so quickly each year.

Some love it, some dread it. For many, it brings pressures of busy social gatherings, extra cooking, shopping and managing heightened expectations - especially of children.

Here are some ideas to reduce your stress and enjoy the Christmas period.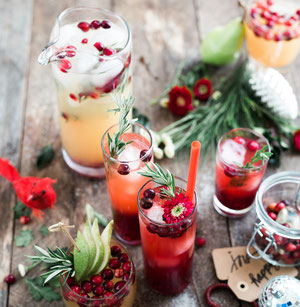 1. Shop Early 
Shopping early is a game changer when it comes to reducing Christmas stress.

When you shop early, you can beat the crowds and with them, the last-minute holiday stress that so many people seem to experience. The parking lots are clearer and the lines are shorter. What could be better than that?!
Even when shopping online, shopping early is still preferred, since you will have ample time to receive your gifts, leading to carefree days and nights. 
2. Plan Ahead

Planning ahead works to reduce stress in any part of your life, but especially your crazy life during the Christmas holidays.
You can do this by writing "to-do lists", finishing off tasks at the end of each day, and of course, trying to meet or even exceed deadlines.
When you plan ahead, you will be healthier, happier, clear-headed, and stress-free. 
3. Delegate 
There is no reason to put all of the burden on yourself. Make your life easier, and delegate tasks out to either friends and family or, even paid contractors. Holiday season is all about helping each other, so don't feel guilty by delegating tasks to others. 
4. Keep It Simple

The truth is, simpler is almost always better, no matter what. There is no reason to go above and beyond all of the time. Choose a few things to go over the top with, and just keep the rest simple. Just remember, you are entitled to a break too. 
5. Don't Sweat The Small Stuff
When things seem overwhelming, and just don't go as planned, it's best to brush it off. Christmas is all about love, family, friendship, and togetherness, so just remember the reason for the season, and take it easy during this joyous time. You deserve it! 
Have a Happy Christmas.
---
---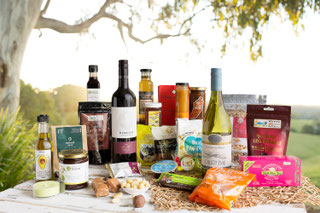 D'licious Gourmet Hampers provide local, sustainable, and environmentally friendly gift hampers which provide a farm gate to table experience for the recipient.
Local produce gift hampers are a great way to support a myriad of artisans, with most typically containing products from many such cottage industries within one purchase.
We customise corporate gift hampers to provide you with unique, quality gifts which promote your business as professional and caring, while reinforcing your own brand. The service we provide allows you to confidently place your corporate gifting entirely under our care.