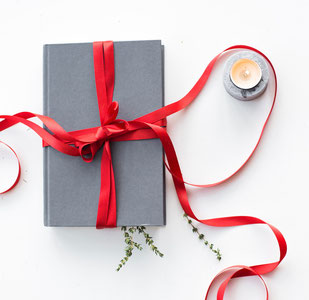 Most small business owners site a desire for more freedom and flexibility of time as a motivation for starting their business.
It is ironic then, that many small business owners are more time poor than they ever were as employees, particularly if they are sole traders. 
Here are some common time wasters small business owners face every day and ways to overcome them.
1. Emails  
It is easy to get buried under the huge volume of emails that come into our Inboxes each day.
Set up files and categories for incoming emails.
Unsubscribe from marketing ones you don't want.
Delete any unnecessary or unimportant emails.
Action important ones or tag them for attention asap.
Tag emails you may want to refer to later and remove from Inbox. They will still be available in the tagged File if you need to access them.
Try to keep your Inbox to one visible page. This means you need to set aside time each day to sort and file, but keep an eye on the time.
Allow yourself a reasonable, but limited amount of time to do this and strive to this as efficiently as possible.
If your email account currently has hundreds or even thousands of un-filed emails, pay someone like a Virtual Assistant to clean up your account to get you started.
2. Social Media 
Businesses need a Social Media presence to compete, but this can be a time-wasting vortex if you don't set systems and time limits in place. If you can't afford to outsource this, use planning and sharing platform/s to schedule posts. There are many free ones available, such as HootSuite and Buffer. Decide which are the best platforms for your business and stick to one or two if you are doing it yourself. Better to do one or two well, than four badly. If need be, set a timer with an alarm and make yourself stop when it rings.
3. Book Keeping 
Make sure you are using one of the excellent software accounting programs readily available on the market. Choose one that you find easy to understand and meets your needs. This program should also provide a good data base of your customers and suppliers.
Set aside a set time daily or weekly to 'do your books'. Ensure you have an easy to use filing system for receipts, whether electronically or hard copies. If you outsource this, still make sure you understand the systems and how they work and keep an eye on the figures regularly.
4. Lack of Planning
This sounds obvious but prioritise time and tackle the most important jobs first. Write lists. Decide which jobs can be delegated and which are better done by you and when. The Eisenhower Matrix (below) provides an excellent guide to help you prioritise and plan your time.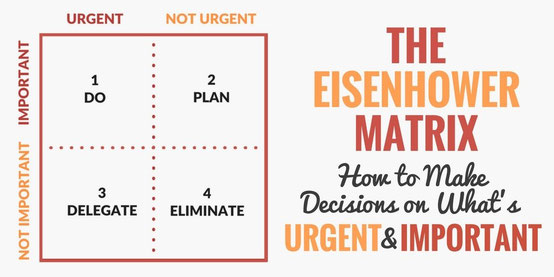 ---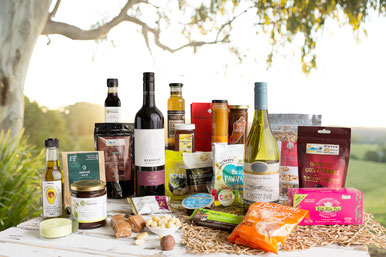 D'licious Gourmet Hampers provide local, sustainable, and environmentally friendly gift hampers which provide a farm gate to table experience for the recipient.
Local produce gift hampers are a great way to support a myriad of artisans, with most typically containing products from many such cottage industries within one purchase.
We customise corporate gift hampers to provide you with unique, quality gifts which promote your business as professional and caring, while reinforcing your own brand. The service we provide allows you to confidently place your corporate gifting entirely under our care.