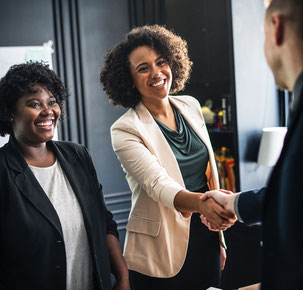 A positive customer experience is the most important aspect of any business.
In our fast, modern world of competitors, connectivity and highly informed customers it's essential.
Retaining and delighting your customers is key. Let's see how you can achieve this.
Be A Trusted Resource
By changing your designation from selling a product to providing a solution, your mindset also changes allowing you to see from your customer's perspective.  When you become a resource for your clients, before and after the sale, they'll remember your help, be willing to help you in return, and become a word-of-mouth referrer for your business.
Check Your Reviews
Reviews matter a lot to prospective customers. Reading reviews online on how your business treats it's customers and partners can help them to decide whether to buy from you.  On the other hand - bad reviews may discourage customers but, can point you in the direction of potential problems or points to improve in your business.
Provide Estimates
Many customers shop on the basis of price. Thus, you can save a lot of time by providing correct estimates. Although this may not be possible for some businesses due to assessment time, finding ways to cut down time on assessment can help you get the quote to the client sooner.
Call!
It's too easy to avoid the phone these days but if you want to know the interest of a potential customer it is better to schedule a call than wait on email responses.  You'll build a relationship, determine if you're a good match for their requirements, and - save time!
Don't forget, you get useful information from customers on their needs and buying patterns whether they purchase from you or not.
Give Samples or Show Examples
For businesses that work on large projects, it is appreciated if you share samples of your past work. This will enable the client to gain a clear picture of your offering and win them over to your product or service. Offering a sample and setting clear expectations will reduce the possibility of later disappointment or confusion.
Be Credible
Share your knowledge and experience through various social platforms. By establishing as a subject matter expert in your industry, you can establish your credibility and trust before reaching out to new customers.
By turning the tables and seeing your business from your (potential) customer's perspective you can only improve your relationships - current and future and provide the best service thereby retaining your clientele.
---
Enjoy the finest quality, locally produced, taste of the region delicacies direct from the Sunshine Coast Queensland. Proudly regional gourmet hamper specialist for Brisbane, Sunshine Coast, Gold Coast and Queensland with Australia wide delivery.
Customised or Corporate Gift Hampers or Gift Basket orders welcome.  
---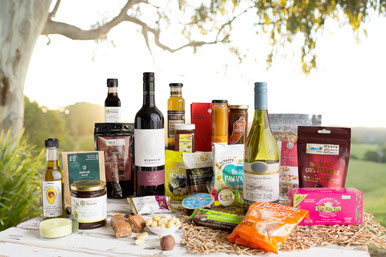 D'licious Gourmet Hampers provide local, sustainable, and environmentally friendly gift hampers which provide a farm gate to table experience for the recipient.
Local produce gift hampers are a great way to support a myriad of artisans, with most typically containing products from many such cottage industries within one purchase.
We customise corporate gift hampers to provide you with unique, quality gifts which promote your business as professional and caring, while reinforcing your own brand. The service we provide allows you to confidently place your corporate gifting entirely under our care.