Our  recipe this month is from our feature producer, Suncoast Limes.
With Spring upon us, what better time to have a refreshing drink to serve your visitors, or just enjoy yourself. This recipe is for one serving, but you can adjust it accordingly and make a pitcher full.
For the non-alcoholic version, simply leave out the white rum.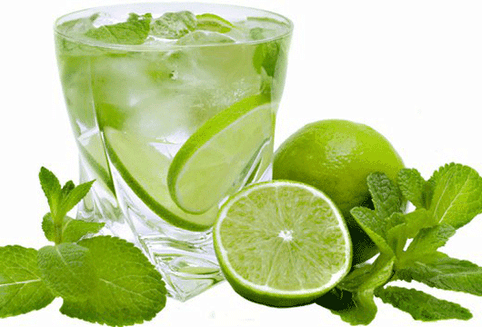 INGREDIENTS:
10 fresh mint leaves
1/2 lime, cut into 4 wedges
1 teaspoon of white sugar, or to taste
45mls of white rum
30mls of Suncoast Limes Fresh Lime Cordial
Ice Cold Soda Water
METHOD:
In a chilled glass, place mint leaves, sugar and lime wedges
Muddle together until the sugar is mostly dissolved.
You should notice a strong aroma of mint.
Fill the glass with crushed ice and stir in rum, lime juice cordial and soda water.
Garnish with mint leaves and a lime slice.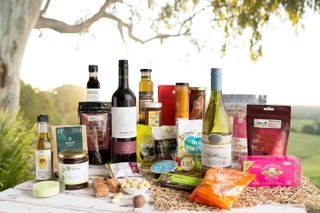 D'licious Gourmet Hampers provide local, sustainable, and environmentally friendly gift hampers which provide a farm gate to table experience for the recipient.
Local produce gift hampers are a great way to support a myriad of artisans, with most typically containing products from many such cottage industries within one purchase.
We customise corporate gift hampers to provide you with unique, quality gifts which promote your business as professional and caring, while reinforcing your own brand. The service we provide allows you to confidently place your corporate gifting entirely under our care.