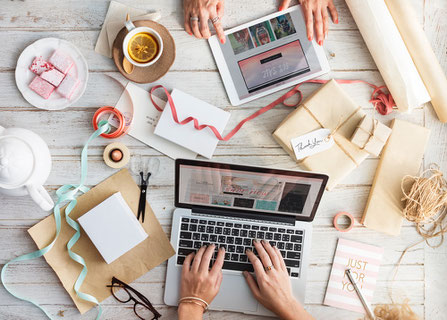 To witness your customers walk in and out of your shop - be it physical or online empty handed, is heart-breaking.
You love and believe in your products and services - so why hasn't a sale resulted from your customer's visit?
 
There are people in large numbers browsing the web in a similar state of mind to a physical window shopper.
Your website is a digital shopfront. There are millions of people window shopping without an intention of buying, not engaged in a buying process.
Use your creativity to present your product to it's best advantage!
If you run a bakery, you can decorate your cakes and attract crowds with it's mouth-watering smell. This can't help you online but, visitors to your website are still hoping to be wooed. 
Here are a few reasons why window shoppers don't buy immediately.
They like what you sell, but are not interested in buying instantly.
They're searching for ideas and information before making a purchase decision.
They're confused about the buying procedure when they have decided to buy.
They're just fans, admiring what they can't have right now.
Tips to Turn Shoppers into Buyers
You have to invest time, energy and money into promoting your business with ads, door hangers, direct mail coupons and other marketing tools.
Reach out to ALL your customers be they current or potential with these tips
1. Set the stage
Draw the attention of your buyers by engaging them with video or the opportunity to sign up for an offer. This subscription option allows you to keep in touch with you customers. You can then regularly update them about your discounts and offers. 
2. Conversation is Key
Maintain a high standard of service and customer experience.  Interacting with your customers on a personal level is vital.
Collect all relevant information at the point of sale, such as email or phone number to allow you to communicate clearly with them.  Again, providing loyalty bonuses or special offers can entice them back to your shop. Be available when your customers require additional information by responding swiftly.
3.  Staff Behaviour
Talk passionately about your brand, this impacts on customer's interest too! Pay attention to your tone and always present yourself and your website professionally. 
Continually aim to take your business promotion to the next level. Keep adding improvements based on your and your customer's experiences. There is no set of rules, follow your creativity! 
---
Enjoy the finest quality, locally produced, taste of the region delicacies direct from the Sunshine Coast Queensland. Proudly regional gourmet hamper specialist for Brisbane, Sunshine Coast, Gold Coast and Queensland with Australia wide delivery.
Customised or Corporate Gift Hampers or Gift Basket orders welcome.  
---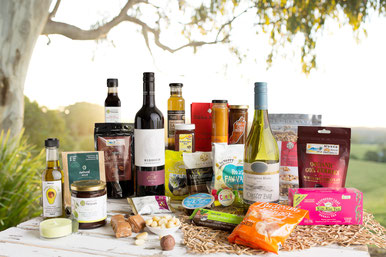 D'licious Gourmet Hampers provide local, sustainable, and environmentally friendly gift hampers which provide a farm gate to table experience for the recipient.
Local produce gift hampers are a great way to support a myriad of artisans, with most typically containing products from many such cottage industries within one purchase.
We customise corporate gift hampers to provide you with unique, quality gifts which promote your business as professional and caring, while reinforcing your own brand. The service we provide allows you to confidently place your corporate gifting entirely under our care.