Is your business planning on giving corporate gifts to your clients, partners or staff this Christmas?
If the answer is "yes" - follow these easy tips for giving corporate gifts to make sure you make the most of this important opportunity.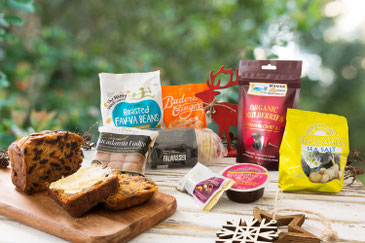 Gift Planning
Choosing the right gift and method of giving is important.  If done right, if can make a meaningful impact on your clients or partners and show them you truly care.  If done incorrectly, it could be a costly mistake that leaves the wrong impression.  Rather than throwing money at something you think will be acceptable, take the time to plan this gesture out. Follow the steps mentioned below to make sure you convey the right message the right way and for the right budget.
1.  Be Thoughtful
They say it's the thought that counts. So don't judge your gifts by their monetary value, but rather by their thoughtfulness. If you're not sure what this person may appreciate, one option is to pick up the phone and get some clues. Discuss something work related, but work in some chit-chat to get a better feel for their tastes and style.
2.  Be Smart
Don't wait until the last minute to make arrangements. Successful gift giving includes planning and homework, so don't wait. Make sure your dates are clear, that supplies are available, what packaging is provided, etc. Finding a reputable corporate gift company to take care of your gift giving  can save a great deal of time and alleviate any stress the process might cause you. Discounts may be given for early orders, so plan ahead.
3.  Be Proper
Take care to follow proper gift-giving etiquette and not offend anyone or come across as unprofessional. For example, not everyone may celebrate your favourite holiday or share your religious traditions. So it may be wise to avoid obvious symbolism and iconography. Also, be sure your gift is in the right price range. While too much might be inappropriate, too little might be insulting.
4.  Be Helpful
No one needs another ink pen with your logo on it ;). Choose gifts your recipients will use and enjoy. Perhaps a book on gardening might be just the thing for someone you know enjoys gardening. But someone else might prefer an assortment of chocolates. Generally, food and drink items are always popular. Whatever you get, choose something you know the recipient will appreciate having and may not usually buy for themselves.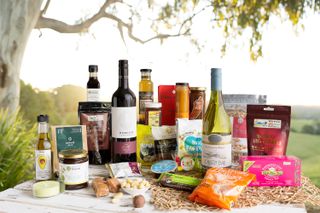 D'licious Gourmet Hampers provide local, sustainable, and environmentally friendly gift hampers which provide a farm gate to table experience for the recipient.
Local produce gift hampers are a great way to support a myriad of artisans, with most typically containing products from many such cottage industries within one purchase.
We customise corporate gift hampers to provide you with unique, quality gifts which promote your business as professional and caring, while reinforcing your own brand. The service we provide allows you to confidently place your corporate gifting entirely under our care.