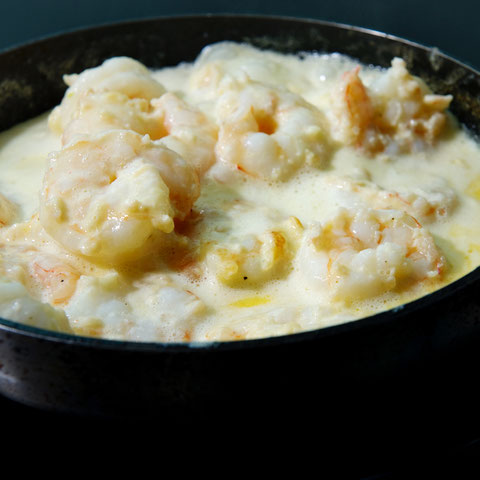 INGREDIENTS
2 cups rice
16 raw king prawns, peeled and de-veined 
½ cup (125ml) of cream or coconut cream 
1 tbsp. (2 cloves) freshly crushed garlic
Image - "4 Ingredients One Pot Bowl"
METHOD
1. Bring a large saucepan of salted water to the boil, add the rice and boil gently stirring occasionally for 12 minutes or until tender. Drain and rinse under hot water.
2. In a small saucepan, sauté garlic over medium heat for 30 seconds or until just brown. 
3. Add the cream and bring to a simmer. Add salt and pepper to taste and let the sauce simmer, reduce and become thicker, about 10 minutes.
4. Add the prawns and cook for 2 minutes or until they have turned orange in colour.
5. Serve on a bed of rice.
OPTIONAL:
• Add two tablespoons of dry white wine to the pan and reduce to intensify the flavour before adding the cream, add a little chilli and top with parsley or shallots
• Add some sliced avocados and serve with the prawns on a bed of rice and garnish with fresh herbs.
---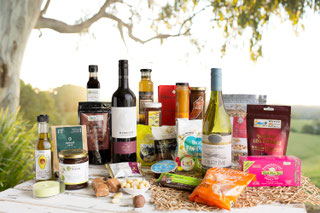 D'licious Gourmet Hampers provide local, sustainable, and environmentally friendly gift hampers which provide a farm gate to table experience for the recipient.
Local produce gift hampers are a great way to support a myriad of artisans, with most typically containing products from many such cottage industries within one purchase.
We customise corporate gift hampers to provide you with unique, quality gifts which promote your business as professional and caring, while reinforcing your own brand. The service we provide allows you to confidently place your corporate gifting entirely under our care.