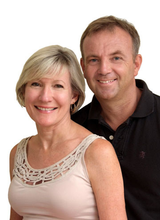 Buying things from a family-based and operated business comes with a lot of benefits.
Sometimes, it's not about the products you are buying, but about the relationship you are building. Someone once told me that everybody knows everyone; it just takes seven friends that know each other to get to anyone in the world.
Here are five (5) of the benefits I enjoy most about buying from a family-based and operated business.
1. Trustworthy and Authentic
If you are the kind of person that loves purchasing things from someone you can trust and you like to have confidence that the products you are buying are authentic, then buying from a family-based business is just your thing. Because the business owners involved are family members, they wouldn't want to compromise their family's reputation by selling a substandard product.
2. Personalized Services
Another benefit you get to enjoy when you purchase from a family-based business is personalized service. Instead of dealing with large chain stores or big businesses, why not go to a family-based business to buy your items. Chat with a real person who wants to meet your needs and values your patronage on a personal level.
3. Common Values
Family-based businesses often share a common value with their customers. They always have this consciousness of "I know what you're going through" and because of that, they are always willing to help out in any way they can. 
4. Dealing with Real People Who Care About Their Customers and Community 
In our increasingly digitalized world, customers value dealing with real people more than ever. Family based businesses are an integral part of the community they operate within. This sense of community allows customers feel they are valued and that their needs are important.
5. Handpicked Products 
A family-based business doesn't just sell things for the sake of making profits. They handpick the products they sell. Family-based businesses do this to ensure they are meeting the needs of their customers, whom they are often on first name basis with. Taking this degree of care in what they sell, ensures they are authentic and trustworthy as well as sharing common values with their customers.
---
D'licious Gourmet Hampers is a family owned and run business. Ray and Irene and their family have been living in the Noosa Shire of the beautiful Sunshine Coast, Qld for over 20 years and are passionate about the areas natural beauty, lifestyle, climate and the quality of the local produce. Situated only an hour north of Brisbane, D'licious Gourmet Hampers services South East Queensland with quality regional gourmet hampers. Overnight delivery is possible to most SE Qld areas. Please check our Delivery information for your particular area.
We deliver Australia wide!
The Sunshine Coast, a short 1hr drive north of Brisbane, offers some of the most beautiful and pristine beaches in the world and a picturesque hinterland, with rolling pastureland, mountains, lakes and rainforests. It's temperate climate creates the perfect growing conditions for the produce from which local gourmet chefs create their increasingly famous artisan sauces, jams, beverages and more.
We're spoiled for choice with the amazing gourmet products we can offer in our hampers - choose one of ours or create something entirely original! 
---
Enjoy the finest quality, locally produced, taste of the region delicacies direct from the Sunshine Coast Queensland. Proudly regional gourmet hamper specialist for Brisbane, Sunshine Coast, Gold Coast and Queensland with Australia wide delivery.
Customised or Corporate Gift Hampers or Gift Basket orders welcome.  
---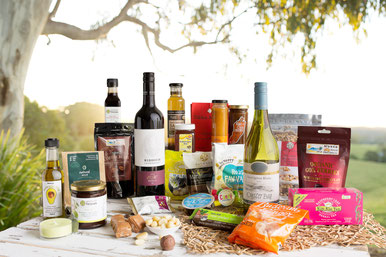 D'licious Gourmet Hampers provide local, sustainable, and environmentally friendly gift hampers which provide a farm gate to table experience for the recipient.
Local produce gift hampers are a great way to support a myriad of artisans, with most typically containing products from many such cottage industries within one purchase.
We customise corporate gift hampers to provide you with unique, quality gifts which promote your business as professional and caring, while reinforcing your own brand. The service we provide allows you to confidently place your corporate gifting entirely under our care.