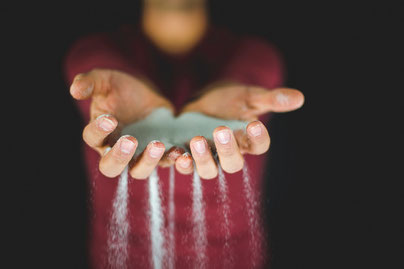 Each day - each person receives a new 24 hours. What you do with that time is your decision.
Many of us struggle with the balance of work and play, family and outside responsibilities. Your responsibilities serve others, whereas your passion serves you. Prioritising both without sacrificing either is difficult.
Here are some ideas on increasing your satisfaction with how you use your hours each day. 
Easy Productivity Tips - Apply Daily!
1. Take a deep breath
Before starting your day or a task - be clear about your goals. Being vague or not setting a time limit or goal may hamper the process.
Find time during the day to have  a few breaks.  Use these to reward yourself for achieving a set piece of work.  Find time to breath fresh air, get outside for a change of scenery and add some exercise if possible. Most people can accommodate simple stretches or a walk into their routine.
This is the first step to organise your schedule. 
2. Pre-plan your schedule
Starting a day with a pre-planned schedule saves you time and makes you feel confident.  Take a moment at the end of the day to set some scheduling up for the following day. Don't schedule ALL your time - allow some flexibility for unexpected or urgent tasks. 
3. Minimise distractions
Reducing distractions will make your day productive and vibrant. You'll be free to focus on your planned schedule. Avoid access to TV, internet (when not required), Social Media and mobile phones where possible.
Cutting out distractions allows you to work calmly and limits personal chaos impacting on your time. 
4. Prioritize 
If you are looking to gain more time in a day, be extra careful about who and what you are giving your hours to in a day. When scheduling - ensure that you have considered your priorities. This is also very important if you want to invest in yourself. The time gained could be spent in reading, learning or relaxing.
Send less e-mails and receive less in return. You don't need to answer all calls. Stick to your priorities. Try not to say "yes" before thinking through the impact on your time and energy especially for your leisure hours.
5. Make use of your mornings and evenings
Mornings for many are ideal to schedule the things that you really want to achieve. Start your mornings with a great routine including things like - exercise, reading, and journalling. Don't start your day with email! This is a distraction from your schedule and priorities.
Mornings are a new start - your day hasn't yet been filled with unscheduled, demanding, last-minute tasks that will push back those essentials!
Evenings are also important. The hours before you go to sleep often dictate the quality of your rest.  So, be very particular about spending it with kids, family or friends. Give time to your hobbies and passions at this hour. 
Balancing all our priorities, responsibilities and passions takes effort and a daily dose of planning. Good luck with your day.
---
Enjoy the finest quality, locally produced, taste of the region delicacies direct from the Sunshine Coast Queensland. Proudly regional gourmet hamper specialist for Brisbane, Sunshine Coast, Gold Coast and Queensland with Australia wide delivery.
Customised or Corporate Gift Hampers or Gift Basket orders welcome.  
---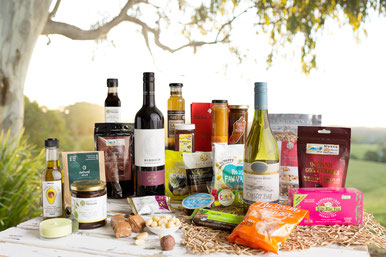 D'licious Gourmet Hampers provide local, sustainable, and environmentally friendly gift hampers which provide a farm gate to table experience for the recipient.
Local produce gift hampers are a great way to support a myriad of artisans, with most typically containing products from many such cottage industries within one purchase.
We customise corporate gift hampers to provide you with unique, quality gifts which promote your business as professional and caring, while reinforcing your own brand. The service we provide allows you to confidently place your corporate gifting entirely under our care.