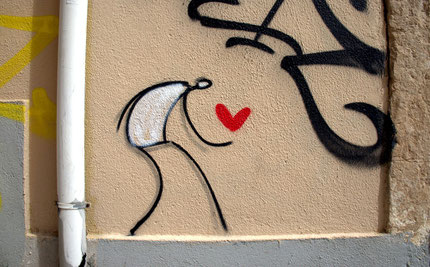 With many brands focusing on delivering customer satisfaction, the concept of customer empowerment is sometimes overlooked.
In the past, meeting customer expectations and delivering good service was sufficient.  Nowadays with modernisation and technology there is even greater competition among brands.
To empower customers and give them confidence in their choices, brands are pushed to make each experience flawless. Feedback from customers is paramount.
Let's look at five ways to empower the modern customer. 
What do you need to focus on in modern customer care?
There are three things that you need to focus on in implementing modern customer care:
Be very particular about hiring able candidates that are really excited about your product
Be able to provide them appropriate and detailed information about these
Teach consistency in the way your company deals with customers. All your staff need to know how to interact with customers to avoid miscommunications. 
4 ways to empower modern customer care
1.  Consider customer care as an investment
Provide your customers with ample and professional information about your brand and products. Create the right platform to showcase your services and products.
Ensure that your customer support works easily and seamlessly. Keep customer service front of mind. Again, hire the right people and communicate your company values clearly and often. 
2.  Listen to customer concerns and give them desired solutions
Have a system in place to collect customer feedback. This is a straightforward way to know where you are performing well and where you could continue to improve.  Encourage customers to share their positive experiences on social media handles to increase your credibility.
Also, keep your customers informed about changes in your company, make them feel part of the story.
3.  Create a positive working environment 
You need to manage a proper working environment for all the employees. People working in a happy, positive, stress-free environment will tend to work more efficiently, and be more positive and helpful towards your customers.  Think about awarding incentives to employees who perform better in their field. Encourage learning and development. These changes of approach will pay long term dividends for your business. 
4.  Remember - Communication is the key 
Remember the buying process is a two way street.  If your loyal customers have recommended you - acknowledge this!  You never know where your next brand evangelist is going to come from.  Be uniform in dealing with all of your customers to the best of your ability.
If you consistently work on providing great customer support, it pays off in the long run.
---
D'licious Gourmet Hampers is a family owned and run business. Started on the beautiful Sunshine Coast, Qld the D'licious Gourmet Hamper owners are passionate about the areas natural beauty, lifestyle, climate and the quality of the local produce. Based in Brisbane, D'licious Gourmet Hampers services South East Queensland with quality regional gourmet hampers. Overnight delivery is possible to most SE Qld areas. Please check our Delivery information for your particular area.
We deliver Australia wide!
The Sunshine Coast, a short 1hr drive north of Brisbane, offers some of the most beautiful and pristine beaches in the world and a picturesque hinterland, with rolling pastureland, mountains, lakes and rainforests. It's temperate climate creates the perfect growing conditions for the produce from which local gourmet chefs create their increasingly famous artisan sauces, jams, beverages and more.
We're spoiled for choice with the amazing gourmet products we can offer in our hampers - choose one of ours or create something entirely original! 
---
Enjoy the finest quality, locally produced, taste of the region delicacies direct from the Sunshine Coast Queensland. Proudly regional gourmet hamper specialist for Brisbane, Sunshine Coast, Gold Coast and Queensland with Australia wide delivery.
Customised or Corporate Gift Hampers or Gift Basket orders welcome.  
---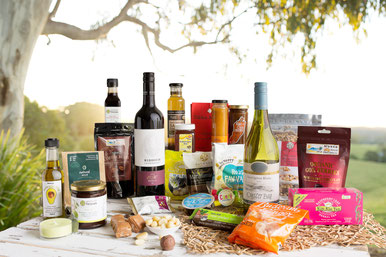 D'licious Gourmet Hampers provide local, sustainable, and environmentally friendly gift hampers which provide a farm gate to table experience for the recipient.
Local produce gift hampers are a great way to support a myriad of artisans, with most typically containing products from many such cottage industries within one purchase.
We customise corporate gift hampers to provide you with unique, quality gifts which promote your business as professional and caring, while reinforcing your own brand. The service we provide allows you to confidently place your corporate gifting entirely under our care.