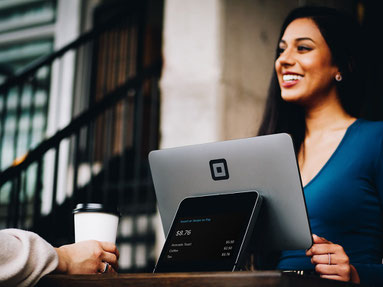 Creating a happy work culture is essential for employee loyalty, retention, and keeping them motivated, productive, and accomplished.
It has been proven time and again that employees who feel accomplished and appreciated stay longer, and remain productive and ready to face any challenges. 
Bonuses and incentives don't always have to be in the form of money.
Other ways of showing appreciation are knowing employees, what they like, and giving them gifts that express your involvement in their professional lives. 
Acknowledging a Job Well Done
Sustain the "Wow" factor in the office by celebrating the accomplishment of the team or an individual employee with unexpected gifts for instant gratification. Gift baskets with a variety of goodies level up serotonin level and exude luxury are the best way to show appreciation.
When your team reaches a certain benchmark or exceeds performance indicator, plaque or commendation are great but to amp up on the gratitude level, gift baskets can help boost morale further up. 
Being Involved With Their Lives Outside the Office
Remembering employee birthdays or celebrating personal milestones through gifts are great ways to show how much the company cares. These express appreciation for their well being and involvement in their lives outside the office.
Being involved means being aware of their personal accomplishments, goals, and objectives that are aligned with the company's own vision, mission, goals, and objectives. 
Inspiration and Feedback Platforms
Inspiration and feedback don't seem to mix but in reality, they do.
Inspiration works by giving them a stake in the company by providing a platform to express themselves through feedback, listening to their ideas and creating action plans.
Recognizing their individual perceptions of the company's mission, goals or objectives, and combining them with the company's, give them a stake to the business and its success.  Through platforms such as a feedback forum, regular meetings, or interviews, allow you to hear their opinion on certain important matters, keeping them involved, inspired and motivated, and thus boosting productivity.
Creating a happy work culture promotes productivity, keeps staff motivated, and loyal.
Gifts, incentives, bonus, platforms and extra time off are good ways to metaphorically give them the "pat on the back" that tells them you appreciate their hard work, ideas and them being in your team.
Although bonuses and monetary remuneration are good too, sometimes extra wow factor such as gifts are more appreciated. Gifts such as baskets full of specially selected goodies that exude luxury and will be much appreciated.
---
D'licious Gourmet Hampers is a family owned and run business. Started on the beautiful Sunshine Coast, Qld the D'licious Gourmet Hamper owners are passionate about the areas natural beauty, lifestyle, climate and the quality of the local produce. Based in Brisbane, D'licious Gourmet Hampers services South East Queensland with quality regional gourmet hampers. Overnight delivery is possible to most SE Qld areas. Please check our Delivery information for your particular area.
We deliver Australia wide!
The Sunshine Coast, a short 1hr drive north of Brisbane, offers some of the most beautiful and pristine beaches in the world and a picturesque hinterland, with rolling pastureland, mountains, lakes and rainforests. It's temperate climate creates the perfect growing conditions for the produce from which local gourmet chefs create their increasingly famous artisan sauces, jams, beverages and more.
We're spoiled for choice with the amazing gourmet products we can offer in our hampers - choose one of ours or create something entirely original! 
---
Enjoy the finest quality, locally produced, taste of the region delicacies direct from the Sunshine Coast Queensland. Proudly regional gourmet hamper specialist for Brisbane, Sunshine Coast, Gold Coast and Queensland with Australia wide delivery.
Customised or Corporate Gift Hampers or Gift Basket orders welcome.  
---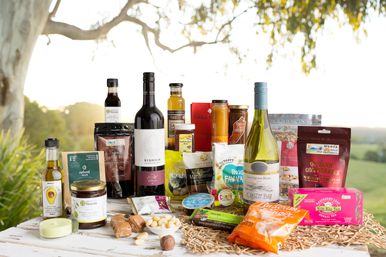 D'licious Gourmet Hampers provide local, sustainable, and environmentally friendly gift hampers which provide a farm gate to table experience for the recipient.
Local produce gift hampers are a great way to support a myriad of artisans, with most typically containing products from many such cottage industries within one purchase.
We customise corporate gift hampers to provide you with unique, quality gifts which promote your business as professional and caring, while reinforcing your own brand. The service we provide allows you to confidently place your corporate gifting entirely under our care.