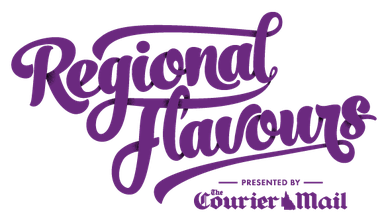 Foodies from near and far will descend on Brisbane's Southbank Parklands this weekend for Australia's largest free food and wine festival, Regional Flavours.
This premium, annual event is sponsored by The Courier-Mail and proudly supports Queensland farmers and small businesses. It showcases the state's best producers and gives exposure to the area's quality food, beer and wine.
With so much entertainment and 'tastings' on offer you won't know where to start! Demonstrations from celebrity and local chefs, street food stalls, a producer market with over 80 stalls, live music and kid's activities will keep you on the move throughout the day.
The Main Stage in the South Bank Piazza will welcome some of Australia's most beloved chefs, including Matt Preston, George Calombaris, Gary Mehigan, Poh Ling Yeow, Dan Churchill, Justine Schofield, Reynold Poernomo and Ellie Bullen.
Our local chefs and culinary ambassadors showcase Queensland's regional delights on the Queensland Taste Stage.  Demonstrating easy ways to cook our amazing produce at home, you will be inspired to inject a touch of flair to your cooking repertoire.
Flavours of the Regions stalls will be serving up delicious food and drinks direct from their home regions. This year Logan, Lockyer Valley, South Burnett, Redlands Coast and Scenic Rim are on show. 
Queensland Taste Marketplace will feature farmers and producers selling their unique, artisan products. Across 80 stalls selling everything from cheese, wine and chocolate, you will be able to sample their wares while chatting to them directly.  
The Hunting Club features the best of Queensland's meat and livestock industry – from graziers, to butchers, to chefs. Informative live demonstrations are not to be missed.
Restaurants and cafes down Little Stanley Street will be tempting you with their most flavoursome offerings as part of eatSouthBank. For no more than $8 a dish or less, they will be serving up a range of fresh, seasonal Queensland produce.
Epicurious Garden, South Bank's edible plant garden, is turned into an interactive space for Kids Collective. Kids can harvest and plant vegetables and enjoy a range of crafty activities. Join in for storytime with Lenny and the Ants, a children's book commissioned to raise money for OzHarvest, which launches at Regional Flavours.
These are just some of the highlights on offer. If you live within driving distance of Brisbane, do your self a favour and head to Regional Flavours this weekend! Your taste buds will thank you!
---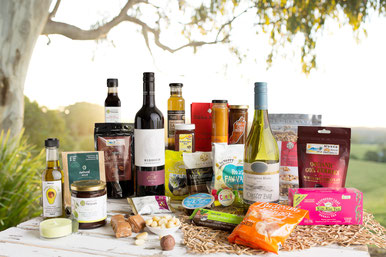 D'licious Gourmet Hampers provide local, sustainable, and environmentally friendly gift hampers which provide a farm gate to table experience for the recipient.
Local produce gift hampers are a great way to support a myriad of artisans, with most typically containing products from many such cottage industries within one purchase.
We customise corporate gift hampers to provide you with unique, quality gifts which promote your business as professional and caring, while reinforcing your own brand. The service we provide allows you to confidently place your corporate gifting entirely under our care.