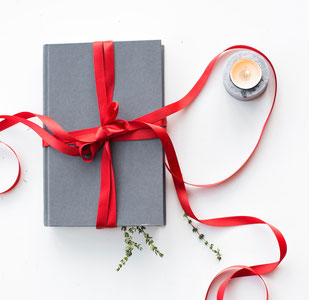 Gifting is an art form and is a perfect way to strengthen relationships in an expressive way.   Sending gifts to clients has become an imperative marketing strategy in the business world. This strategy, as any other, involves associated etiquette which needs to be understood and followed.
In the corporate world, you may choose to send gifts to clients as a token of gratitude or to express appreciation for your business relationship. These gifts are given with the intention of giving pleasure to the recipient, but not knowing the correct etiquette can result in an awkward moment both for you and your client.
Keep these factors in mind when planning corporate gifts -
Appropriate
Inappropriate gifts will miss the mark. Select a gift which is appropriate for your client and reflects the longevity and/or extent of your business relationship. An overly expensive showpiece without specific function may be less desirable than a less expensive but far more functional gift. Conversely, not spending enough when you have made a large financial gain from your client may appear miserly.
Presentation
Presentation is key. Pay attention to presentation when gifting. Corporate gifting specialists will save you a great deal of time and effort by providing professionally presented, quality gifts. Many also offer the service of branding items with your corporate colours or logo.
Thoughtful words are priceless, so a personalised handwritten message is a must!
Timing
Holidays like Christmas are popular time to give gifts to your clients. However, marking special occasions relating to your specific relationship can be more special and show a greater level of care and thoughtfulness. For example – reaching a milestone, a date when you started your first project together or the completion of a business deal are good examples.
Be Sensitive to Cultural Differences
Your client may come from a different cultural or religious background. This may require you to do some research to ensure you respect these differences. Any gift that could be considered disrespectful to the recipient can be hazardous for both you and your business.
Your corporate gift giving reflects on your business, so ensure you have considered these factors so the gift presents you in the best possible light. 
---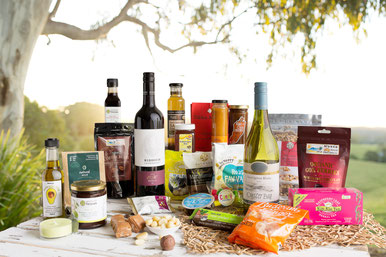 D'licious Gourmet Hampers provide local, sustainable, and environmentally friendly gift hampers which provide a farm gate to table experience for the recipient.
Local produce gift hampers are a great way to support a myriad of artisans, with most typically containing products from many such cottage industries within one purchase.
We customise corporate gift hampers to provide you with unique, quality gifts which promote your business as professional and caring, while reinforcing your own brand. The service we provide allows you to confidently place your corporate gifting entirely under our care.