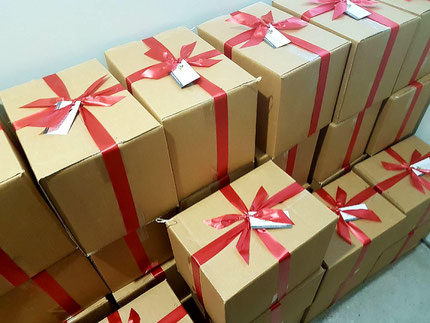 It is a fact, people love to receive gifts. Psychologists agree that the exchange of gifts assists in strengthening relationships. This fact applies to the corporate world as well.
Gifting expressive items to your clients lends a helping hand in highlighting your firm's business objectives and identity. In addition, gifting also works as a token of gratitude and appreciation for people who have invested in your ideas and business.
Here are some more reasons why client gifting is imperative for your business (no matter how big or small it is).
Maintaining Customer Loyalty
Customers who receive gifts are more likely to feel appreciated and consequently more likely to give you repeated business or referrals. It will also help in enhancing your business relationship.
A Level Playing Field Gives You a Chance to Compete With Your Competitors
Yep, your competitors are using this strategy! Giving appropriate and thoughtful gifts to your clients has the ability to increase sales, so why wouldn't they?
Raise Brand Awareness
Gifting to your clients can assist in raising your brand awareness. The addition of corporate branding (colours and logos) to your gift or hamper can further increase your brand identity. Your name travels with the gift and you increase your audience.
Gifts help in Transcending Geography
With the advent of the Internet, it has become easier to get connected with clients from even distant corners of the world. Gifting assists in transcending these geographical differences.
Take care - if you are going to invest money in corporate gifting, make your gifts are practical, beautifully presented and culturally sensitive. Buying from a reputable local gift provider such as an online hamper company is the best way to ensure success.
---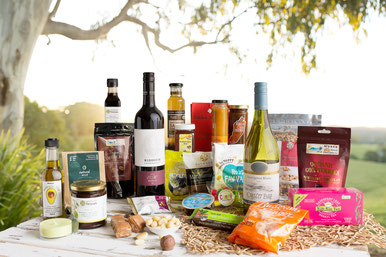 D'licious Gourmet Hampers provide local, sustainable, and environmentally friendly gift hampers which provide a farm gate to table experience for the recipient.
Local produce gift hampers are a great way to support a myriad of artisans, with most typically containing products from many such cottage industries within one purchase.
We customise corporate gift hampers to provide you with unique, quality gifts which promote your business as professional and caring, while reinforcing your own brand. The service we provide allows you to confidently place your corporate gifting entirely under our care.