As a small business you have responsibilities to your customers, staff, and suppliers but also to your community. To stay afloat, local businesses count on your patronage, and every transaction is important to them. 
If possible, spend your hard-earned dollars with local or independently owned businesses that are within your community. Buying a gift for a friend or buying dinner, can also double as supporting local businesses and, in turn supporting your local economy. 
This way, money spent stays in the community creating a positive impact on local and independent businesses. 
Here are just some benefits of supporting local businesses –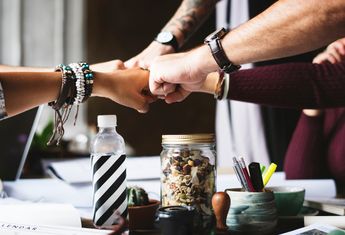 1. Local jobs 
The small businesses in your locality are also job creators.
And the best part? Many of these jobs are local! Employees will no longer need to travel for work.
By supporting local businesses, fellow community members have improved job opportunities. 
In addition, more central locations as well as more efficient land use, put less demand on roads as well as safety services. 
2. Keep the dollars in the local economy
If you compare the chain stores with the locally owned small businesses, you will see that the latter recycle a higher share of their revenue back into the economy of the locality. This helps in enriching the entire community. 
3. Diverse, unique and locally made products and services
Locally manufactured one-of-a-kind products can attract a lot of customers to the community, contributing to the local vibe and local economy. When local residents find locally-made goods attractive it also has a knock-on effect of minimizing their carbon footprint. 
Gift giving is a perfect example - there's nothing better than gifting something locally made in your community. You can literally send a piece of home! 
We have the privilege of living in the glorious Sunshine Coast region which produces delicious fresh fruits, vegetables and herbs. Many local producers use these in their artisan creations of jams, spreads, vinegars, wine, the list goes on!
Go and see what your local community has on offer – you may be surprised.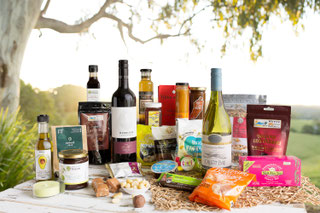 D'licious Gourmet Hampers provide local, sustainable, and environmentally friendly gift hampers which provide a farm gate to table experience for the recipient.
Local produce gift hampers are a great way to support a myriad of artisans, with most typically containing products from many such cottage industries within one purchase.
We customise corporate gift hampers to provide you with unique, quality gifts which promote your business as professional and caring, while reinforcing your own brand. The service we provide allows you to confidently place your corporate gifting entirely under our care.