2018 is here and with it, as with each new year – the chance to review, renew and refresh. This opportunity can be personal or professional.
So, is it time to make your business more organized as well more profitable.
Your business resolutions can relate to various areas of operations but it's ideal if they can make your employees and customers happy at the same time! If you succeed in doing so, nothing will stop your business from improving.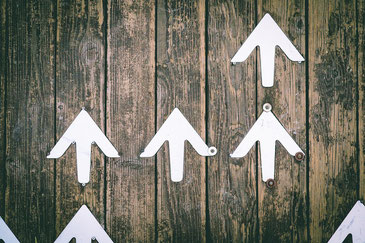 1. Local jobs 
The small businesses in your locality are also job creators.
And the best part? Many of these jobs are local! Employees will no longer need to travel for work.
By supporting local businesses, fellow community members have improved job opportunities. 
In addition, more central locations as well as more efficient land use, put less demand on roads as well as safety services. 
Need some ideas? Here are some New Year resolution tips for your business –
1. Creating Efficiencies
If you want your business to be successful, not only saving time but using your time effectively is a must. Start by identifying activities which consume more of your time than they are worth. Can these be eliminated? Automated? Outsourced? These are all opportunities to get back your most precious resource.
On the other hand – identify the activities which create income and promote your business growth – these should be prioritised and given more of your time. In this way the balance you are attacking productivity from both sides.
Are you using outdated systems and processes? In this digital age – there are many opportunities for automation and streamlining of repetitive activities and processes – one may be just right for your business!
2. Work life balance
Is 2018 the year when you will finally get this right?! It's a constant goal for many and may seem unattainable. In general, a solid schedule or routine should solve a lot of the stress surrounding your life's juggling act. When it all falls apart as it's bound to occasionally – don't throw away the whole effort. Accept that you've moved off track and readjust. Change is constant after all.
3. Promotion and Marketing
It is a pretty simple concept that the more you market your products and services, the more people will be aware of you and your brand. If your potential customers don't know what you are selling, then how will they buy?
So, branding of a company is extremely important, it creates recognition in a crowded market. Once you create a place in your potential customers' mind through promotional branding, you are going to make a statement in the business world.
Loyalty and value is as important as it ever was in the business community. One way to set yourself apart from the competition is through corporate gifting.  A corporate gift should be practical, elegant and personal. Partnering with a company that specialises in corporate gifting allows you to give the perfect gift and incorporate your branding. You'll leave a lasting impression!
Of course a resolution without action is time wasted. Choose wisely, set achievable goals and reward your success. Good luck!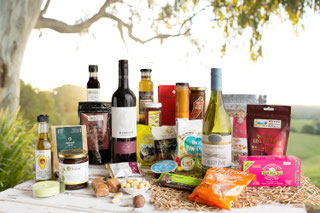 D'licious Gourmet Hampers provide local, sustainable, and environmentally friendly gift hampers which provide a farm gate to table experience for the recipient.
Local produce gift hampers are a great way to support a myriad of artisans, with most typically containing products from many such cottage industries within one purchase.
We customise corporate gift hampers to provide you with unique, quality gifts which promote your business as professional and caring, while reinforcing your own brand. The service we provide allows you to confidently place your corporate gifting entirely under our care.