From the likes of Google to Ben & Jerry's, some of the world's largest and most financially successful businesses have embraced measures to promote "good corporate citizenship". It's paying off, with workplaces aspiring to socially responsible practices, community mindedness and sound ethics.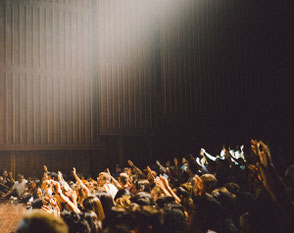 Corporate social responsibility plays a major role in sustainable development by promoting social, economic and environmental benefits to the community – often the local community where the business is vested. With a greater awareness and the transparency of our current society many consumers today hold corporations to a higher standard, looking for more than just quality services and products. 
Companies often go the extra mile to give something back to employees, the community, and the world at large. Their reputation for going out and doing some good has turned their success into an opportunity to help others.
Corporate Social Responsibility has numerous benefits not just to society but also to the firm itself. Other than promoting good public relations, inspiring loyalty from the local communities and consumers, other benefits include improved brand recognition, positive brand reputation, savings on operational costs, better financial performance and even organizational growth.  
Engaging in ethical labour practices such as fairly employing locals, using local suppliers and ethical and fair employee treatment may support being an "employer of choice" and their ability to attract and retain high caliber staff. Employees, in turn, are encouraged in their professional and personal development by being given the chance to contribute to causes they feel strongly about. They also have an opportunity to learn new skills which can enrich their lives.
Good deeds that are undertaken include environmental efforts, such as reducing their carbon footprint and taking measures to avoid or mitigate detrimental impacts of their business on the community. Philanthropy and volunteering are also encouraged. For example, using resources at its disposal, a business can take part in giving back to the community via local community development, charities, supporting various local sporting teams, and local community programs and activities. 
Has corporate social responsibility helped your organization? What benefits have you experienced? Share your comments below!
Sources
5 Companies Doing Corporate Social Responsibility Right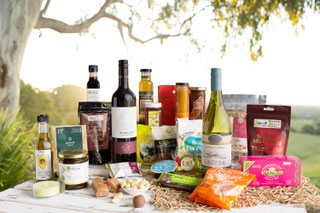 D'licious Gourmet Hampers provide local, sustainable, and environmentally friendly gift hampers which provide a farm gate to table experience for the recipient.
Local produce gift hampers are a great way to support a myriad of artisans, with most typically containing products from many such cottage industries within one purchase.
We customise corporate gift hampers to provide you with unique, quality gifts which promote your business as professional and caring, while reinforcing your own brand. The service we provide allows you to confidently place your corporate gifting entirely under our care.