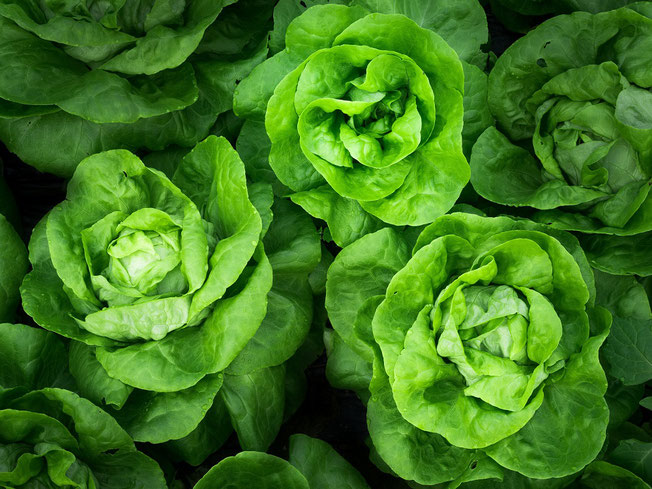 INGREDIENTS
4 eggs
6 slices Prosciutto
2 tbs extra virgin olive oil
2 cos lettuces, outer leaves removed, halved lengthways
Happy Snack Company Fa'va Beans or Chick Peas
Shaved parmesan, to serve!
CAESAR DRESSING Or Alternative
1 egg yolk
1 garlic clove, crushed
2 tsp Dijon mustard
1 tbs lemon juice
2 tsp Worcestershire sauce
160ml (2/3 cup) light olive oil
2 tsp Dijon mustard
1 tbs lemon juice
2 tsp Worcestershire sauce
160ml (2/3 cup) light olive oil & 1 tbs hot water 
METHOD
1. Dressing, place egg yolk, garlic, mustard, lemon juice and Worcestershire sauce in a food processor and process until well combined.
With the motor running, add the oil in a thin, steady stream until mixture is thick and pale. Beat in hot water. Season. Cover and place in the fridge until required.
2. Place the eggs in a saucepan and cover with cold water. Bring to the boil, stirring constantly (this centres the egg yolk).
Reduce the heat to medium. Simmer for 4 minutes. Refresh under cold water. Peel the eggs.
3. Preheat oven to 180C/160C. Line a baking tray with baking paper. Place the prosciutto on the tray and bake for 8-10 minutes or until crisp. Set aside to cool completely. Break the prosciutto into large shards.
4.  Plunge the lettuce into a large bowl of iced water for 10 minutes to chill. Drain well.
5. Arrange the lettuce on large serving plates. Tuck the prosciutto among the lettuce. Cut the eggs in half and place on top of the salad. Add the Fa'va beans or Chick Peas and sprinkle with the parmesan and drizzle with the dressing.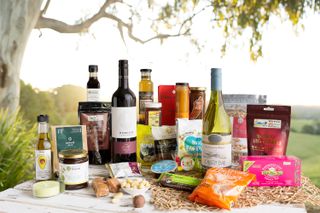 D'licious Gourmet Hampers provide local, sustainable, and environmentally friendly gift hampers which provide a farm gate to table experience for the recipient.
Local produce gift hampers are a great way to support a myriad of artisans, with most typically containing products from many such cottage industries within one purchase.
We customise corporate gift hampers to provide you with unique, quality gifts which promote your business as professional and caring, while reinforcing your own brand. The service we provide allows you to confidently place your corporate gifting entirely under our care.