If you have been fortunate enough work in an environment that buzzes with positive energy and happy personal, you can be sure the employees feel valued by management. No one could disagree that feeling valued and appreciated makes you want to 'go an extra mile' for the person/s involved. 
Conversely, feeling unappreciated or undervalued can lead to apathy and at worst resentment. As a boss, how can you make sure your employees feel appreciated in order to create a healthier and more productive environment for everyone to be a part of?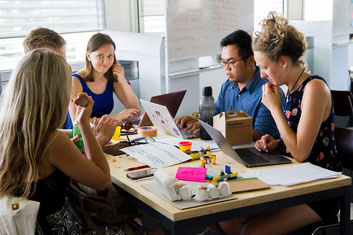 1. Positive communication is the key.
It is necessary to create a community of sincere affirmation. Thank your employees regularly and complement them on their efforts and achievements. In this digital age, don't underestimate the power of doing this face to face rather than by email, but any recognition is better than none at all. A short, handwritten note is also a powerful and personal way to affirm an employee's contribution.
2. Ask for your employee's opinion and input
Asking your staff to give their opinion and contribute new ideas builds a strong and useful relationship. Where appropriate, make them part of the decision-making process. Employees are more likely to commit to processes they have had some degree of input in establishing. 
3. Reward employees' hard work with your own ability to be flexible.
We all have busy lives that sometimes takes precedence over work. But many times employees can't take time off work due to lack of holiday hours, sick leave or it is too difficult financially. So if your hard working employee would like to attend a family commitment within working hours, give them some time they might not technically be 'entitled' to. You will be repaid by their loyalty many times over.
4. Make your employees feel special and valued by giving them a token of your appreciation.
Typically this happens at Christmas time, birthdays or after they have achieved something for the business, e.g. great sales figures.  An easy and effective way to make your employees feel valued is with a thoughtful gift they will value and get enjoyment from. 
Creating an environment that values mutual respect, gratitude and support will improve staff morale at all levels and in turn increase the productivity of your business.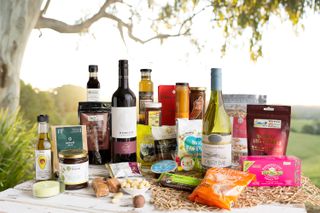 D'licious Gourmet Hampers provide local, sustainable, and environmentally friendly gift hampers which provide a farm gate to table experience for the recipient.
Local produce gift hampers are a great way to support a myriad of artisans, with most typically containing products from many such cottage industries within one purchase.
We customise corporate gift hampers to provide you with unique, quality gifts which promote your business as professional and caring, while reinforcing your own brand. The service we provide allows you to confidently place your corporate gifting entirely under our care.