Having your own business is a dream for many people. We have all fantasized about being our own boss.
But being a business owner brings a different type of stress. As a small business owner you become your own accountant, marketer, employer, customer service representative and much more.
The best way for a business owner not to become overwhelmed with the multiple dynamics of their job is to stay on top of organisation.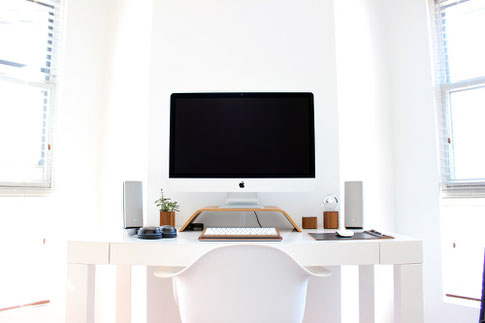 Being organised saves space.
When you own a small business your job is actually hundreds of jobs. Keeping your physical environment clutter free and tidy is essential. The old adage ' a place for everything and everything in it's place' is still pertinent.
When you are unorganized you tend to lose space with piles of papers and unnecessary items. This causes you to not take advantage of the areas you do have. Which leads to your bills to be intertwined with your employees resumes and so on.
Use the filing cabinet and cull the clutter.
Being organised makes you look and sound professional.
When there are a collection of used coffee cups and stacks of papers scattered on desk, your clients and customers will become scared that their needs and wants will become part of your mess. Mental organisation is just as important as physical organisation. Write lists and prioritise your tasks.
Delegate or outsource where appropriate.
Being organised saves time.
Let's be honest, when we are not organized we tend to lose things, or at best waste valuable time finding something not filed or labeled as it should be. This becomes even more important in the digital world. Not being able to find the document, image, email, etc that you need quickly may cost you a customer. You never want to have your customers wait on you unnecessarily. Their patience will quickly turn to impatience, which may well cause them to use someone else in the future. 
 As with most things we want to achieve, staying organised comes down to setting up workable systems and developing routines to follow them. And always be open minded enough to try new and better ways of doing things when you find them!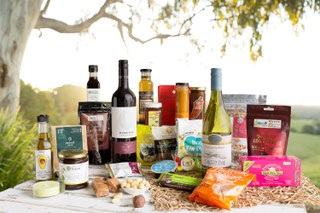 D'licious Gourmet Hampers provide local, sustainable, and environmentally friendly gift hampers which provide a farm gate to table experience for the recipient.
Local produce gift hampers are a great way to support a myriad of artisans, with most typically containing products from many such cottage industries within one purchase.
We customise corporate gift hampers to provide you with unique, quality gifts which promote your business as professional and caring, while reinforcing your own brand. The service we provide allows you to confidently place your corporate gifting entirely under our care.