Vast amounts of consumers in affluent societies fail to realise the extraordinary volume of food-waste that the average person contributes every year, resulting in the increase of greenhouse gases emitted into the Earth's atmosphere.
Australians throw out $8-10 billion of food every year. As a nation we waste four million tonnes per annum of food which ends up in landfill. 1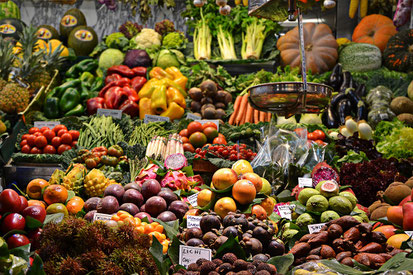 Many people mistakenly think that food scraps simply decompose into compost and enrich the soil. However unless that decomposing food is exposed to the air, it actually creates methane, which is far more toxic to the environment than CO2.
Although a majority of greenhouse gases are CO2, food-waste in landfills cause an exceptional amount of methane emissons. This is because methane is a lot more efficient at trapping radiation than carbon dioxide, which generally means that it will hold greater amounts of heat in smaller doses.
According to Oz Harvest, food loss and waste also amount to a major squandering of resources, including water, land, energy, labour and capital. 
If food is wasted, it means that all the resources and inputs used in the production of all the food are also lost. 2
Why is food waste so high? 
Everyone wastes food for different reasons but there are two main reasons; people either make or buy too much food or they simply do not consume it in time. Poor planning is typically the origin for both of these causes of food waste. By making a grocery list ahead of our shopping trip, storing food properly, and planning out our meals ahead of time we can commit to wasting less food throughout the day. Beyond that, however, many affluent countries just don't see food wastage as a problem. When the majority of the people around you are not worried about how they're going to get their next meal, it's extremely easy to just throw away what's extra without taking a second thought about it.
What can we do about it in the big picture?
Many governments around the world are actively working  to reduce food wastage. Presently the Australian government allows funding for projects which divert food waste from landfill, capture methane from landfills and produce electricity and treat wastewater at places such as abattoirs.
At a local level, this is one area where each of us can make a significant difference. Become more aware of the impact of your food choices. Don't overbuy. Share. Spare Harvest is a wonderful online community
where locals can connect and 'share, swap or sell what they have spare in their gardens and farms.' 2. 
Oz Harvest's theme this year is Eat. Save – Reduce Your Foodprint. 
It's not that hard to do. Together we can make a difference!
[1] Foodwise, www.abc.net.au/news/2013-10-08/food-waste-value-australia/4993930
[2] http://www.ozharvest.org/what-we-do/environment-facts/
[3] https://www.spareharvest.com/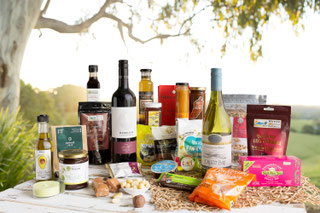 D'licious Gourmet Hampers provide local, sustainable, and environmentally friendly gift hampers which provide a farm gate to table experience for the recipient.
Local produce gift hampers are a great way to support a myriad of artisans, with most typically containing products from many such cottage industries within one purchase.
We customise corporate gift hampers to provide you with unique, quality gifts which promote your business as professional and caring, while reinforcing your own brand. The service we provide allows you to confidently place your corporate gifting entirely under our care.