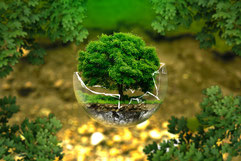 It seems as though we are constantly on the search for a gift, whether it's for a birthday, holiday or other celebration. In today's world the added stress of purchasing a gift without increasing our carbon footprint can quickly become overwhelming.
Here are three ways you can practice conscious gift giving while considering the reduction of your carbon footprint: 
Buy Local 
Shopping for gifts locally can drastically help reduce our carbon footprint. Let's say, for example, you want to gift a gourmet gift hamper. Searching online could certainly bring about a few, but many contain gifts made or grown in several different countries. This translates to hundreds of gallons of fuel and tons of carbon dioxide expended to import these products just to the hamper company. Try limiting your search for a gift where the products were made in your local city or state.  
Recycled Packaging  
Recycling in one of the easiest ways to reduce our carbon footprint. When we throw things away we are wasting the energy and resources it took to make the product. When we are practicing conscious gift giving we can avoid products with excessive packaging as the production of the packaging uses additional energy. Actively looking for companies that use recycled packaging would be an ultimate solution to reducing your carbon footprint while gifting 
Consider Shipping Options 
When choosing your shipping option, although consumers may be inclined to choose the cheapest option it is also important to know that some companies offer shipping selections that have less impact on the environment. Many places are striving to offer a "carbon neutral shipping" option. Large shipping companies such as UPS and FedEx have partnered with third-party verification and organizations to help validate their service's credibility and ensure that they are taking steps by constantly evaluating everything from their carbon dioxide emissions to how much noise their airplanes make.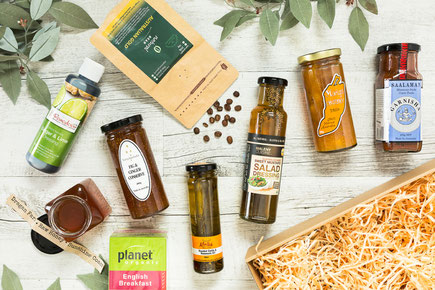 D'licious Gourmet Hampers provide local, sustainable, and environmentally friendly gift hampers which provide a farm gate to table experience for the recipient.
Local produce gift hampers are a great way to support a myriad of artisans, with most typically containing products from many such cottage industries within one purchase.
We customise corporate gift hampers to provide you with unique, quality gifts which promote your business as professional and caring, while reinforcing your own brand. The service we provide allows you to confidently place your corporate gifting entirely under our care.