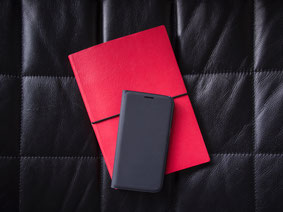 Giving a gift to international business partners and colleagues is a great idea. It's a wonderful way to solidify and nurture relationships. And it's an invaluable way to say 'Thank You'. Unfortunately, when treading the world of international protocol, it's easy to make a mistake. Different cultures have different perceptions when it comes to gift-giving. You don't want to unwittingly make a mistake that can hurt rather than help your business, like spending too much money or sending a gift that never arrives.
Here are five important notes to keep in mind next time you are planning to give gifts internationally.
1. Understand The Culture.
Each culture has different traditions, customs and beliefs. While most of the time your gift will be well-received, it's worthwhile to do some research to make sure you don't make a blatant mistake. This research can also give you ideas on how to wow your recipient - like lucky colours or small ways to show you respect their culture.
2. Research Delivery Options.
International delivery can get pricy, especially when you are shipping a gift - even the small ones. Do your research and price competitors to make sure you don't overpay. Also be sure to plan ahead. Unless you're ready to pay a lot, international delivery to certain countries can take longer than you expected.
3. Know International Guidelines.
There are some rules and regulations about what can be brought into a country. To avoid your gift getting sent back or detained, make 
sure that what you are shipping is allowed to enter.
4. Think About The Recipient.
Have you known or worked with this business for a long time? Are you trying to get their business? Are you sending the gift as a thank 
you or for a special occasion? Certain gifts are more appropriate at specific times than others. Make sure you're not sending something that could be perceived as 'too extravagant', as this can make your recipient feel uncomfortable. Will the gift be useful or enjoyable for the recipient?
5. Give Something Unique.
Make your gesture more meaningful by giving the recipient something that they can't get where they live or something that is special to 
your region. Food gifts such as a gourmet gift hamper or basket are a particularly nice treat because they allow people to really experience where you're from - with all of their senses.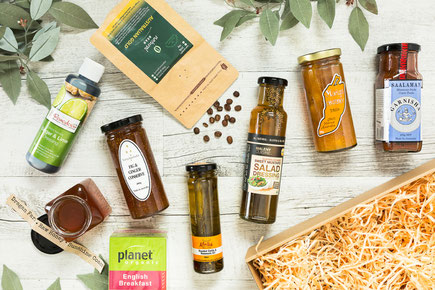 D'licious Gourmet Hampers provide local, sustainable, and environmentally friendly gift hampers which provide a farm gate to table experience for the recipient.
Local produce gift hampers are a great way to support a myriad of artisans, with most typically containing products from many such cottage industries within one purchase.
We customise corporate gift hampers to provide you with unique, quality gifts which promote your business as professional and caring, while reinforcing your own brand. The service we provide allows you to confidently place your corporate gifting entirely under our care.