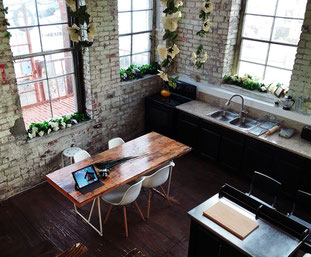 Working from home can seem like a dream come true for many people. And while there are indeed many perks, a few months trying to run a business out of a home office is long enough for most people to see the challenges. From constant distractions to trying to take on too much, at-home business owners must learn to be strategic in order to have the success they are looking for.
Here are five must-do secrets every at-home business needs in order to be successful:
Organization.
Staying organized, both physically and mentally, are of utmost importance for at-home business owners. The "mood" at home can tempt many of us to forget that we are at work, which can lead to papers getting lost, time being wasted, and, at the end of the day, opportunities missed. To avoid this from happening, start implementing systems of organization now. From filing cabinets to folders, calendars and planners, think of everything you need and then follow through. Also, don't forget to consider the plethora of apps and software available for you that can help with project management and organization (Basecamp, Asana, and Google Calendars are great places to start!)
Discipline.
Being disciplined is what tends to separate successful work-from-home business owners from the not successful. Working from home and working for yourself means there is little to no supervision or accountability, which, while a wonderful feeling, can lead to detrimental distractions that will get you and your business off course. It's fine to enjoy the perks of working from home, but be sure you hold yourself accountable for the work you need to do.
Lists.
Making lists is a simple way to implement the two keys above. Not only does this simple act keep you organized, but it keeps you accountable for what needs to get done. The biggest mistake people make when creating to-do lists is that they make them much too long, which will leave you feeling lost, scattered, and unproductive. Instead of writing down everything you need to do today - try writing down just your top three to five things at most. Better yet? Write these things down the night before, so the minute you get to work you're focused and in control.
Delegation.
This piece of advice is pertinent to any business owner, whether they work from home or not. Learning how to delegate tasks appropriately allows you to focus on what you are best at and what you really should be doing. So many business owners are tempted to try to do it all themselves, either in the name of being frugal or because they simply want to control everything. Allowing other people, however, to take over the tasks that either get forgotten or consume your time will ensure that your business grows smoothly.
Work Space.
Yes, you could technically work out of your bed, or on your couch, or in your kitchen, but you really should have a designated "work" space in your home. Not all of us have the room to have an entire office, but creating a spot where you do the majority of work from in your home will help you switch out of "home" mode and into "work" mode. This space should have everything you need to be comfortable and productive. Working from the same space consistently helps your brain create a pattern - it understands that you have "arrived" at work and cuts out the distractions.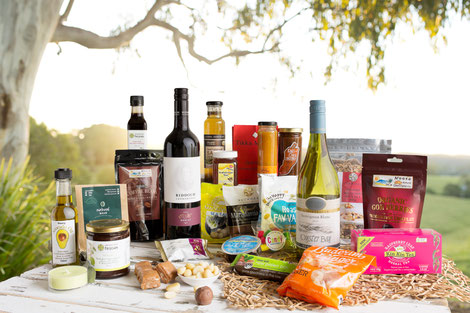 D'licious Gourmet Hampers provide local, sustainable, and environmentally friendly gift hampers which provide a farm gate to table experience for the recipient.
Local produce gift hampers are a great way to support a myriad of artisans, with most typically containing products from many such cottage industries within one purchase.
We customise corporate gift hampers to provide you with unique, quality gifts which promote your business as professional and caring, while reinforcing your own brand. The service we provide allows you to confidently place your corporate gifting entirely under our care.