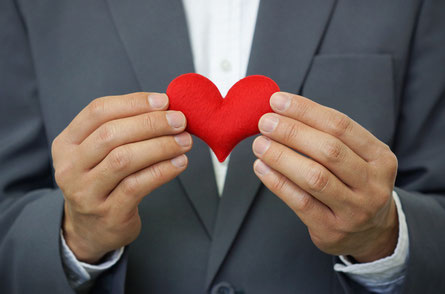 The global economy, marked by the doctrine of survival of the fittest, is becoming increasingly competitive.
This is affected by advances in technology, intense competition, nature of partnerships in business, and employee and customer handling and management.
Within this business environment, gift giving has evolved to be an important aspect of the successful running of a business. It represents the pleasure of giving, and the feeling of accomplishment and thrill of the receiver.
While it is traditional to choose December as the month of gift giving, corporate gift giving can be done throughout the year. 
There are limitless reasons for Corporate giving. To display satisfaction upon project completion, as a medium of saying "thank you" for that project or work done, or a way of saying sorry for performing less as expected, corporate gift giving differs from other gift giving types and should be carefully treated. 
The idea of attracting big clients or partners with freebies has been around for some time. Corporate gift giving aimed at wooing potential clients or visitors with extravagant gifts has been woven into business fabric over the years. It is a proven and an established method of growing your business and for good relationships to be maintained with your clients; corporate gift giving should be employed. It is a vital tool and marketing strategy.
Some corporate gifts are given out, not only to potential clients but also to long-time partners, clients, and employees. There are many reasons for giving corporate gifts, but above all, they are used to show appreciation and loyalty to your clients and employees. It is important therefore to carefully select the gift to be given. If badly or inappropriately chosen, a corporate gift create the wrong impression and distort what we intend to achieve.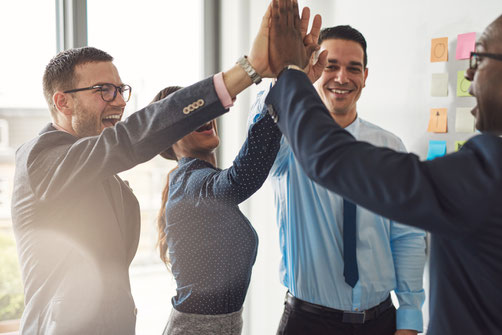 The benefits of giving corporate gifts
Apart from being an effective marketing tool, corporate gift giving strengthens the bond between business owners, employees, distributors, Suppliers, and clients.
According to research, companies that make use of a gift-giving program gain more customers than those without one.  The cost effective of corporate gift giving makes it a risk worth taking. Corporate gifts are relatively cheap when compared to monetary incentives involved in compensating our employees, clients, and customers.
A well-planned and considered gift-giving program supports local artisans while focusing on eco-friendly materials or products.
Corporate gift giving's  ethic must be directed to the aim of the business and strengthen the relationship and business relations.  The aim is not to expect a return for the gift, but as a goodwill gesture from your company to show appreciation to the recipient. 
One of the things to consider when giving out gifts is the type of gift to give out.  This must be in accordance with the type of business the recipient runs. Also, the traditions and customs kg your clients need to be respected. Each gift must be designed following the recipient traditions, never give out gifts that offend anyone.
A great question to ask is whether to use a logo or not for the gift. For many and in the corporate world entirely, many companies require that their gifts should be customized. A logo works perfectly in the regard that it leaves an everlasting impression of the company.
Using locally sourced materials reduces cost, supports the local community and gives back.  Different finishes may be preferred by different industries. For example - an upmarket look with matt colored box or glass, may be preferable by property developers while packing and moving companies could go for eco-friendly materials that are biodegradable and recyclable.
In conclusion, Companies need to consider the merits and demerits of various corporate gift giving items. To this end, they must liaise with their chosen corporate gifts providers; who are specialists that can give invaluable advice as to the best means of promoting the company, focusing on the company goals. Consulting the specialists, when considering a corporate gift as a way of promoting business is essential.
With our reliable and qualified professionals, D'licious gourmet hampers provide you the best corporate gift service. We understand the need to be sustainable, support local farmers and artisans and provide quality service.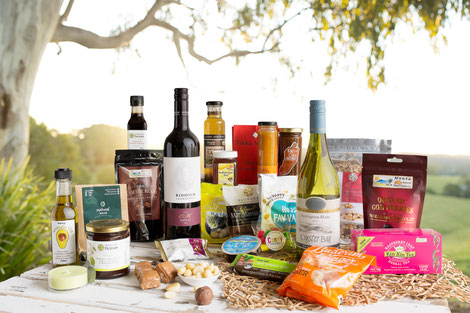 D'licious Gourmet Hampers provide local, sustainable, and environmentally friendly gift hampers which provide a farm gate to table experience for the recipient.
Local produce gift hampers are a great way to support a myriad of artisans, with most typically containing products from many such cottage industries within one purchase.
We customise corporate gift hampers to provide you with unique, quality gifts which promote your business as professional and caring, while reinforcing your own brand. The service we provide allows you to confidently place your corporate gifting entirely under our care.