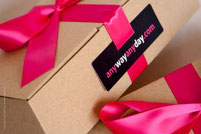 Any business that wants to succeed is aware of the need for developing their 'brand'. Your business branding represents who you are, what you offer and stand for, as well as sets you apart from you competitors. Basically it is your identity in the market. Done effectively, it should increase your recognition, help create trust and bring you new customers. 
Corporate gifting is well recognised as a valuable way to build positive relationships with your customers or clients. Whether as a hand over gift for the purchase of a new house, or a thank you gift for much valued business or a referral, a carefully selected corporate gift will show your appreciation and help to fortify important relationships.
One of the easiest ways to promote your brand to current and potential clients is through branded gifting. A gesture of your appreciation and respect, a corporate gift may be the only seemingly 'non-business' contact you have with your client all year. In some cases, e.g. a settlement gift for a property handover, it may be their parting memory of your business.
Many gift hamper businesses offer corporate branding for their clients. For a very small outlay, ribbon printed with your company name or logo and/or hamper trays or boxes, complemented by your own business card, provides a gift which looks professional and enhances your own brand. Handwritten personalised messages added by the hamper company will add the final touch. 
Making and maintaining a good impression for your business is easy when you focus your attention on presenting your brand positively in front of the right people.... and a branded corporate gift is an economical and highly effective way to do this.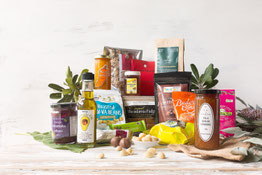 D'licious Gourmet Hampers provide local, sustainable, and environmentally friendly gift hampers which provide a farm gate to table experience for the recipient.
Local produce gift hampers are a great way to support a myriad of artisans, with most typically containing products from many such cottage industries within one purchase.
We customise corporate gift hampers to provide you with unique, quality gifts which promote your business as professional and caring, while reinforcing your own brand. The service we provide allows you to confidently place your corporate gifting entirely under our care.