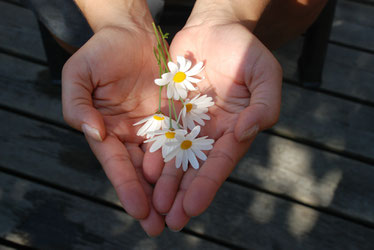 She is the one that has loved you since the beginning. She held you through long nights, consoled your broken heart, made you laugh, and has listened to all of your stories. Your mum is one of the most important women in your life - if not the most important!
This Mother's Day, show her how much you appreciate and love with these five gift ideas that are sure to delight.
1.     A Massage or Spa Day Certificate.
Let's face it - every mum needs a day at the spa. Let her have a day to relax, complete with massages, soaks, and facials. Help her plan her day, booking services, etc. so you're sure she'll use it. (Mums need convincing to relax!)
2.     Dinner Out.
With You! Make a restaurant gift certificate even more special by setting up one-on-one time with her. All mums really want is time with their kids and the people they love, so set up a whole evening of quality time. Plan it out, set a date, and get ready to see your mum smile from ear to ear.
3.     A Gourmet Hamper.
If there's one thing mums love to do, it's share with their family. Giving your mum a delicious gourmet hamper for Mother's Day gives her something that she can enjoy with family and friends, which, at the end of the day, is really all she wants.
4.     Plant, Not Flowers.
Flowers are nice, but they can get expensive. And it's so disappointing when they wilt in just a few days! If your mum loves flowers, consider buying her a flower plant, one that she can put in a pot or a flower bed and grow herself. Orchids are a great indoor option!
5.     A DIY Project.
No, you don't have to craft her a quilt or crochet her a scarf, but making her something by hand is a great way to show her that you didn't just run to the store and buy something yesterday. Think of things like painting a frame for a favorite picture of you two, creating a tea collection in a box you picked out, or writing in the margins of a coffee table book.
Whatever you do, don't forget to tell your mum how much you love her this Mother's Day!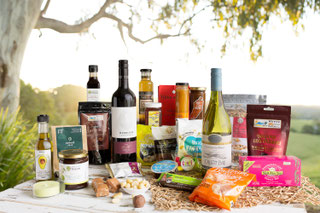 D'licious Gourmet Hampers provide local, sustainable, and environmentally friendly gift hampers which provide a farm gate to table experience for the recipient.
Local produce gift hampers are a great way to support a myriad of artisans, with most typically containing products from many such cottage industries within one purchase.
We customise corporate gift hampers to provide you with unique, quality gifts which promote your business as professional and caring, while reinforcing your own brand. The service we provide allows you to confidently place your corporate gifting entirely under our care.