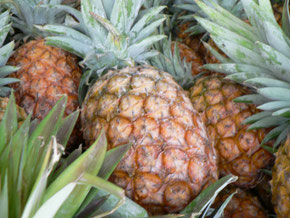 Imagine a community where everyone farmed, baked, brewed, and cultivated, a picturesque coastline neighborhood filled with freshness, where every bite, every sip, was elevated by the fact that it was created responsibly, sustainably, and by someone who really cares. For most people, the provenance of their food is an afterthought, if even a thought at all. Convenience, price and speed rules all, allowing large corporations to take over what used to be a beautiful relationship between land, people and the communities they lived in.
Where your food comes from really does matter. Not only does local food directly support the people and families in your community, but buying locally is also eco-conscious, removing the massive costs, fuel consumption, and waste that is incurred by large companies shipping enormous amounts of goods around the world.
And then there is the energy behind the food. Food and drink, when produced by someone at a local, smaller-scale level, is cared for at each step of the process. The labour that goes into the planting, harvesting, and creation, the skillful sourcing of ingredients through relationships that are fostered on a personal level, is all an outpouring of passion. When you choose to consume local food, you are energetically receiving these gifts - and it really does make a difference.
On the beautiful Sunshine Coast  is a family who understands the importance of your food's provenance. Ray and Irene own D'licious Gourmet Hampers, a family-owned business, that works directly with local suppliers to create artisan gifts filled with the tastes of the region.
D'licious Gourmet Hampers, a company with many years of experience in the gourmet gift industry, is passionate about providing local, sustainable, and environmentally friendly food options to an industry that is crowded with competition that does just the opposite. When companies, like D'licious choose to source locally, they help to preserve the natural beauty of the region, allowing farms, farmers, and other small businesses to flourish as well. 
In an area like the Sunshine Coast, which is just an hour north of Brisbane, it isn't difficult to shop locally; the food and beverage produced in the region rivals all of Australia.
So if locally produced goods are so good, why do many people choose to shop elsewhere, usually giving their money to large companies that are based far from the communities that they supply?
The two most common reasons are, one, the popular belief that local food is more expensive and, two, the perception of convenience in our time poor daily schedules.
Local food, yes, can sometimes be more expensive, but at other times it is also significantly less money. Why? Because seasonality dramatically affects local growers. If you shop against the season, you will, of course, find that local foods are far more expensive. And sometimes locally grown and produced food is more expensive because the quality of care that goes into the process, from A to Z, is just so much more than large companies operating on mass production. When employees are paid more, taken care of, and the food is treated with respect and concern for the well-being of whoever will consume it, costs tend to rise a bit.
Admittedly, it can seem quicker and easier to buy all your dietary needs for the week in one 'supermarket' shop. But with the increasing number of local markets and shops offering quality local produce in locations you are likely to visit anyway, it is more about a change in habit than anything else. Even more so when these businesses offer the opportunity to buy online.
And isn't that small difference in price and time something you are willing to pay when it directly impacts your health, the environment, and the community you love? Yes, the provenance of your food matters. It matters greatly.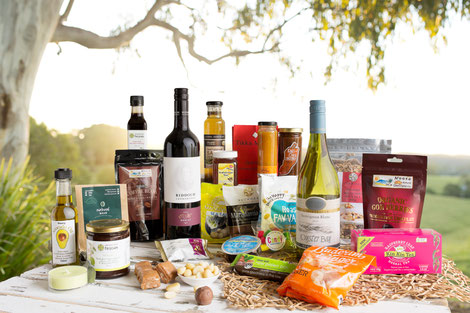 D'licious Gourmet Hampers provide local, sustainable, and environmentally friendly gift hampers which provide a farm gate to table experience for the recipient.
Local produce gift hampers are a great way to support a myriad of artisans, with most typically containing products from many such cottage industries within one purchase.
We customise corporate gift hampers to provide you with unique, quality gifts which promote your business as professional and caring, while reinforcing your own brand. The service we provide allows you to confidently place your corporate gifting entirely under our care.