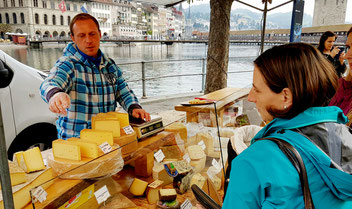 Why supporting local cottage industries is so important 
Once upon a time, supporting local farmers and businesses wasn't a choice, it was a way of life. Today, most of the things we buy come from far away. But there are meaningful benefits to be had when we support local artisans. Perhaps it's time we considered just who we buy from and how we can support local artisans even when we shop online or for others.
Who Benefits When We Support Local Artisans?
When you support local business, it's a win-win for everyone. Rather than spending your money to bankroll wealthy CEOs of hefty corporations who may not have loyalty to you or your community, you can support your neighbours and local community. You are spending your money on those products made or grown by local farmers and artisans who will then spend that money back into the local community.
Cottage food businesses are regular people like yourself, baking treats out of their own kitchen, making essential oil blends in their own home, or preparing gift items for the local market. And there are many advantages to supporting cottage businesses. When you buy either directly from them or from businesses that source from these cottage businesses and local farmers, you are doing your part to support local families and build a better community.
Top 5 Reasons to Support Local Business
Here are 5 specific reasons supporting local farmers and cottage businesses will provide meaningful benefits for you and those you love.
1.     Better Customer Service: Doing business with vendors and businesses who appreciate community and family businesses means your experience will be more meaningful and personalised. Rather than doing business with a corporation, you are doing business with other locals who care about you and your community.
2.     Reduce Environmental Impact: Family-owned small businesses and local farms typically require less transportation, less infrastructure, and less waste. Supporting these artisans means doing your part to help the environment.
3.     Build Community: Buying gifts for friends or colleagues from stores that source locally means building community. Local farmers and cottage businesses typically reinvest right back into the local economy.
4.     Local Foods Are Better: Local farmers are typically family affairs, and they don't rely as much on mass-production techniques, such as harmful chemicals, genetic modification, hormones, or preservatives. Shopping directly from farmer to consumer is the best way to eat healthier and tastier foods.
5.     Creating Better Jobs: Buying produce hampers or cottage-industry items creates jobs that are more fulfilling and sustainable than those jobs created by mega corporations. Buying from those who understand this and support local artisans means you are making someone's life that much better.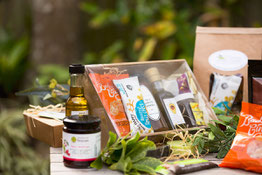 Local produce gift hampers are a great way to support a myriad of artisans, with most typically containing products from many such cottage industries within one purchase.
www.dliciousgourmethampers.com 
D'licious Gourmet Hampers provide local, sustainable, and environmentally friendly gift hampers which provide a farm gate to table experience for the recipient.
We customise corporate gift hampers to provide you with unique, quality gifts which promote your business as professional and caring, while reinforcing your own brand. The service we provide allows you to confidently place your corporate gifting entirely under our care.